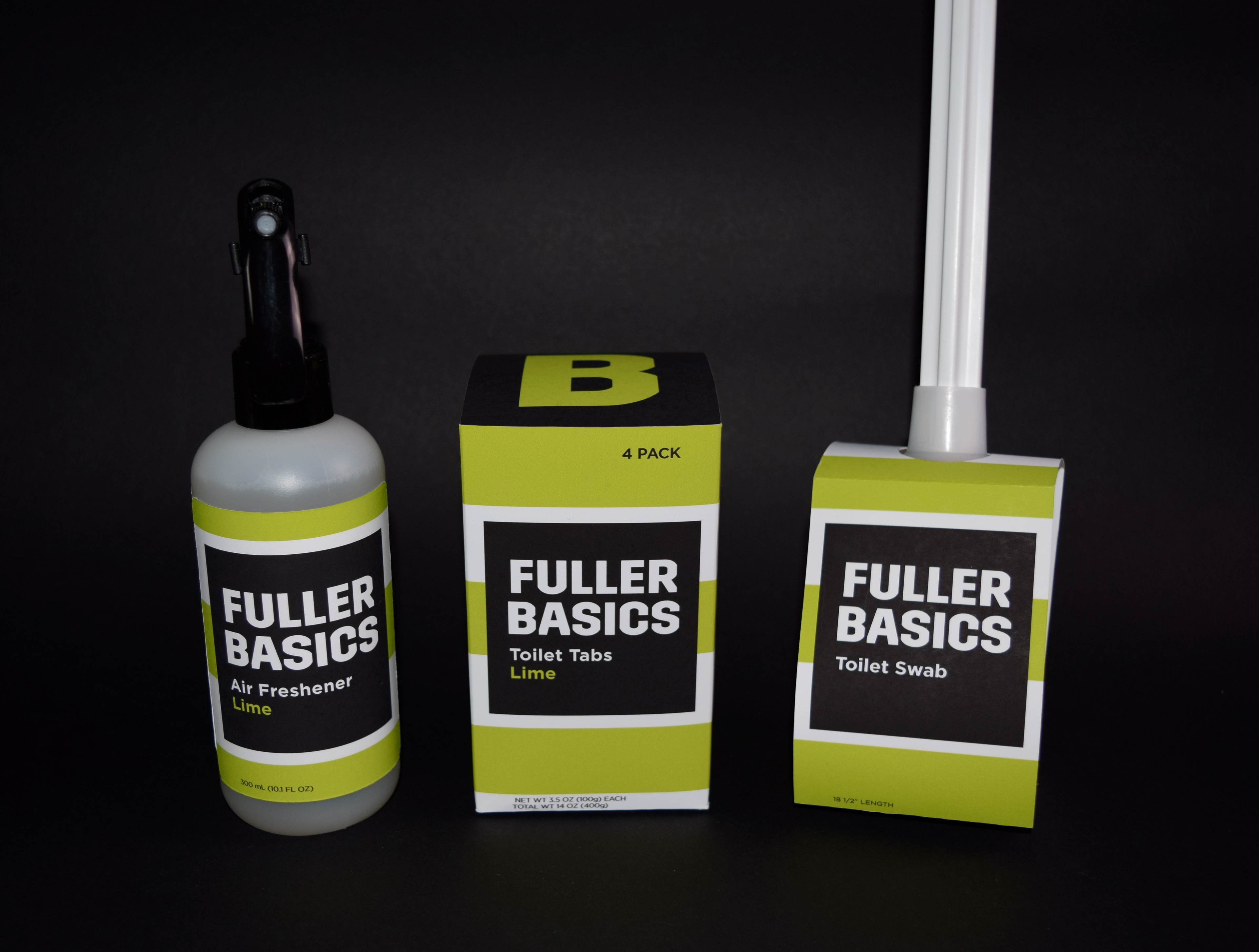 Fuller Basics by The Fuller Brush Company,  an eco-friendly brand from Fuller for practical college men. Kit includes toilet tabs, a toilet swab and an air freshener. 
The Fuller Brush Company was founded in 1906 by Alfred C. Fuller. It used to have door to door salesmen, but now most of it's products can be found on the Fuller Brush website or Amazon. To give the brand a boost, Fuller Brush wanted to develop a sub-brand of eco-friendly cleaning materials. These cleaning products would be made with chemical-free natural ingredients and materials. To achieve this new step in their design, Fuller Brush will have a new approach on it's packaging system for the sub-brand, Fuller Basics.
Fuller Basics is made to reach an audience that doesn't have many products specifically for them. 
Most eco-friendly products feel very crunchy and like something your mom would buy to "be green". Fuller Basics breaks those boundaries by having cleaning products for men that are cool and easy to use.